Belonging as a Biracial Adoptee
Bridgewater Va. – Hello, my name is Emily Gormus. I am a biracial woman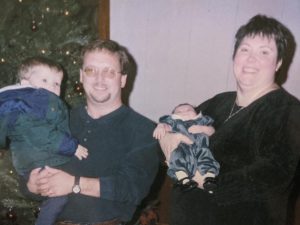 who was adopted by a white family, a family that since the day that I was born has been my family. The story of how I was actually adopted into my family is a hectic one. My mother got a sudden call that there was a baby girl that was ready to be picked up from the hospital that day. My mom had to scramble to get my older brother ready, who was being fostered at the time, and put into the car. No one was around to assist her, so it was just her and my brother that came to get me. My mom was so caught off guard by the call that she even had to borrow a car seat from the hospital. Nonetheless, from that moment on I became a part of my family. To tell you how quick my envelopment into the family was, the Sunday after I was picked up, the people at my church thought that my mother had gone mad because they thought I was a baby doll she was carrying around.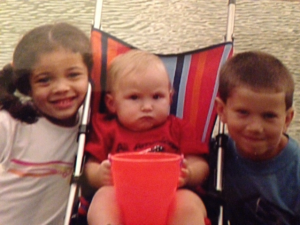 Fitting in as an adoptee in the family was never hard, because I have a brother and two cousins who are also adopted. I always felt a part of the family and my brothers saw me as no different from themselves. My brothers would rough house with me and play with me like they did not know that I was different, because to them I was not. I did not even see myself as different until I was told, at the age of five, that I was adopted and that I also happened to be biracial. From that point on, I had questions about myself and who I was and who I had come from, but I never felt like I did not fit in or was not loved by my family.
As I grew older, I began to have more and more questions about my identity as a biracial person –the pivotal point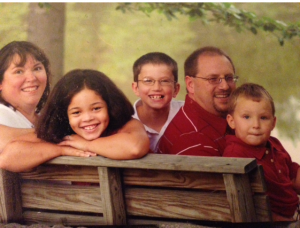 was when I had to build a family tree for school. I went home and asked my mom to help me fill out my family tree and she started naming all my family members. As she was saying this, I started saying no this is not my family tree, these are not people I am related to. My mother simply responded that the people she was naming were my family, and she was right, but I also realized that I was missing a piece of who I was, because I did not know where I came from. It was also at this point that I understood that I only knew half of my identity, the white half, because I had the opportunity to learn from my family, but I did not have the influence in my life to be able to fully explore or learn about the African American part of my identity. While I had these questions that my parents could not help me answer, they did and do support me in my journey to explore all the facets of my identity.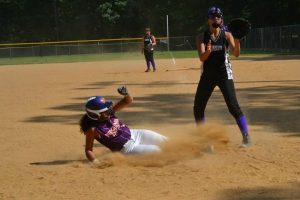 My family has always supported me and encouraged me to do whatever I wanted. One of those things that I chose to pursue was softball and particularly travel softball and my parents were there every step of the way. They were up early to drive me to every tournament, they baked in the sun to watch me play, they spent most weekends with me at my tournaments, spent tons of money on equipment and hotel rooms and gave up what they might have wanted to do for me and my dreams. In addition, my brothers also sacrificed alot for me to play softball. They did not get as much time with my parents as I did and they would even take time out of their weekends to come watch me play — even though they could have been doing something they were passionate about. So, the sacrifice my family made for me to do what I wanted really showed again just how much they love me and want me to be happy.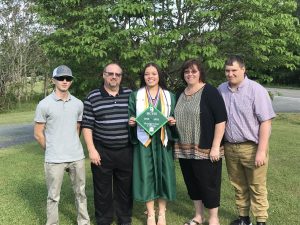 Graduating high school was a major milestone in my life and to me just really showed all the hard work I, but also my family, had put into me and helped me to succeed. I remember my mother spending long nights helping me comprehend my math homework and my dad always helping when I had to build something for a school project. Even my brothers pitched in at times to help support me. I recognize that without this family and without their love and support I could have been living a very different and perhaps a more difficult life. I appreciate my family and all that they have done and are doing for me.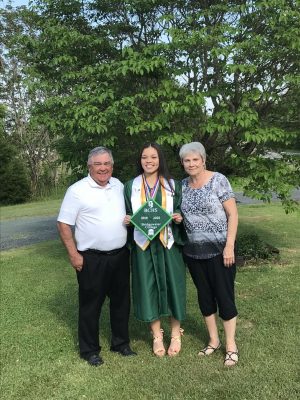 My grandmother and grandad have always been there for me, so it is no surprise that they were there for my high school graduation. To them I am no different than anyone of their multiple grandchildren — they have always seen me as family. My grandparents are also a part of why I was able to succeed in graduating, but also why I believe I am succeeding at becoming the person that I want to be. They have been with me, like the rest of my family, from day one and through thick and thin and I could not ask for a better support system that accepts me for who I am and for who I am becoming.
My Nannie and Pop, my dad's parents, being at my high school graduation was big for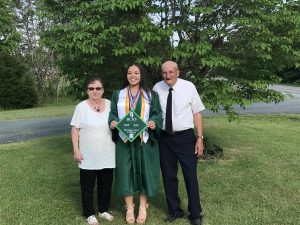 me, because it was yet another culmination of their love for me. I am grateful for my grandparents. My Pop has continued to show his support, love for me, and wanting me to succeed even into my college years by helping me through college and supporting me whenever he can. Making him and my Nannie proud is a big part of what keeps me going especially in this last stretch of my senior year of college. They are also two people who have cared and loved me from the beginning of my time in this family and have supported me in every facet of my life. I have never felt like an outsider with them; they have always felt like home. I appreciate them and all they have done and are doing for me.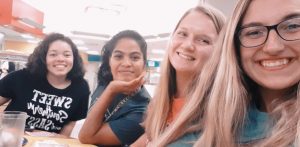 My family has loved every part of me since day one. They have helped me to be confident in the part of my identity that they could help me discover. My family has also supported me in my journey to find and discover the other part of my identity and what it means for me to be biracial. Sending me off to college, I feel, was their way to say that we love you and are now allowing you to start exploring completely on your own who you are and who you want to be independently of us. Since the sendoff from my family, I have started my process of independent self-discovery and have also been able to find a new additional family that offers me love and support in me being who I am. So, now I have double the support and double the acceptance and thus, will be able to have double the confidence to discover and be unapologetically who I am: A Biracial Woman.
Emily Gormus, Sociology Major '21