Arts and Events Schedule Announced for Fall 2019 Semester
Various Endowed Lectures, Lyceums and Concerts Open to Community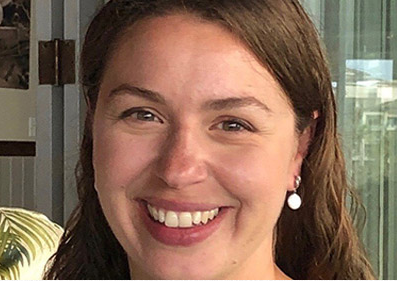 Bridgewater, Va.- Arts and events for the Fall 2019 semester were announced for Bridgewater College on Thursday, Aug. 29. Featured speakers, performances and productions were included under the multiple events open to the Bridgewater community.
On Thursday, Sept. 26, at 7 p.m. in Cole Hall, Elizabeth Wuerz from the Sustained Dialogue Institute is presenting a lecture on how to mitigate conflict efficiently. Wuerz's lecture is titled Throwing Shade: Navigating Conflict Effectively.
Matt Bondurant, whom is an author of three novels, will be speaking Wednesday, Oct. 2, at 7:30 p.m. in the Concert Hall of the Carter Center. One of Bondurant's novels, Lawless, was an international best seller with a film adaptation. In addition to Bondurant's presentation, the film Lawless will be played 7:30 p.m. Tuesday, Oct. 1 in Cole Hall.
Thursday, Oct. 17, social activist Monica Lewinsky will speak in Nininger Hall. Lewinsky battles online harassment in order to encourage "a safer social media environment," according to the College's Events page.
Discovery: A Comic Lament will be presented by Ted & Company TheatreWorks Tuesday, Oct. 22, in the Boitnott Room. According to TedandCompany.com, Alison Brookins wrote the piece in 2017, which has since been performed over 30 times in the US and Canada. The College's Events page stated the play discusses "love of land, loss of land and what it means to 'own' something."
In addition to endowed lectures and plays, several music events are planned to be held in the Concert Hall and other locations on campus where specified.
Adjunct Instructor of Music Anthony Cincotta will present a saxophone recital 3 p.m. Saturday, Sept. 21, in the Concert Hall. Another recital by the College's music faculty will be presented at 7:30 p.m. Saturday, Sept. 28. The Homecoming concert will be presented 7:30 p.m. Saturday, Oct. 19, with joint efforts of the choirs, Jazz Ensemble and alumni jazz band.
Other concerts include the Oratorio Choir Friday, Nov. 8, at 7:30 p.m., Symphonic Band Sunday, Nov. 10, at 3 p.m. in Cole Hall, and the Jazz Ensemble 7:30 p.m. Friday, Nov. 15, also in Cole Hall.
A lyceum will be presented Tuesday, Nov. 19 by pianist Maria Yefimova. Yefimova is an international recitalist, chamber musician and orchestra soloist according to the College's Events page.
Annually, Bridgewater College also holds a Holiday Extravaganza before winter break. This year, the Holiday Extravaganza will be performed Friday, Dec. 6, at 7:30 p.m. and Saturday, Dec. 7, at 3 p.m. in the Concert Hall.
Lastly, directed by Associate Professor of Theatre Scott Cole, Theatre at the College will present Rosencrantz and Guildenstern Are Dead by Tom Stoppard. The play will be presented Thursday, Oct. 31, through Sunday, Nov. 3, in Cole Hall. Performances are 8 p.m. Thursday through Saturday and 3 p.m. on Sunday. The College Events page noted tickets are $10 for adults and $8 for seniors over 65 and non-BC students. Tickets are available for purchase 30 minutes before performances start.