Mice Invade Dillon Residence Hall
Mouse Traps Placed to Quell Issue
Bridgewater Va. – Dillon Hall, a first-year residential building, is experiencing mice sightings. Many residents are complaining to both resident advisors and Bridgewater College's maintenance about this ongoing problem. 
The college's current solutions are to place sticky traps inside the residence hall and black boxes containing traps outside of the residence hall. 
Even though preventative measures were taken, several students have openly shared their concern over the issue and hope for a better outcome in the near future.
At the conclusion of the 2019 fall semester, Dillon Hall third floor resident advisor sophomore Kylie Revely began to hear squeaking sounds coming from her armoire drawers. Upon investigating, she found that a mouse had gone through her drawers, armoire, and desk. In the desk, multiple bags of food had been chewed open. Mouse droppings were found in her desk drawers as well as the drawers of her armoire. 
"Since maintenance would not be able to remove them for six days," said Revely, "I ended up buying my own kill traps a day later." 
When maintenance came to assist Revely, they placed several glue traps around her room. Revely voiced her concern on how she believes these traps to be "inhumane." 
"In past years, they would put these big black mouse traps in the staircases on every floor that would catch mice and snakes," said Revely. "This year the boxes were never placed."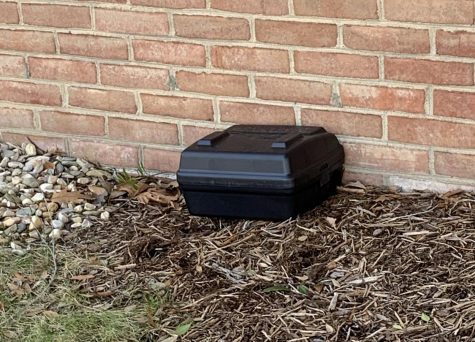 Sophomore Susan Mohmand said that occasionally she can hear them in Dillon's ceiling.
First-year roommates Ally Annika and Buriss Benson, who live on the third floor of Dillion, said that they had two mice in their room. When the mice were caught, they could hear them squealing, which led them to take action. 
Annika said that it was "sad to throw a live and trapped mouse into a garbage can."
"I caught a mouse with my hands and just threw it outside" Benson added. 
First floor resident advisor Laraya Billups said that she is aware of the mice problem in the building but has not experienced any in her room.
"As an RA there isn't much that we can do about the problem but to contact the professional staff," said Billups.
"I want to give residents a sense of comfort," said Billups. She is hopeful that the situation will soon be resolved.