No Barriers for Getting Help for Domestic Violence Services
First Step Provides Services in Several Different Languages
Harrisonburg, Va. – For First Step, a non-profit organization that provides resources and shelter for women in Harrisonburg and Rockingham County who are survivors of domestic violence-related issues, many members of their staff are fluent in both English and Spanish. 
"Our bilingual advocate ensures that all of our clients, regardless of their native tongue, are able to receive services necessary," said Director of Philanthropy Manuela Vazquez. "Also, all staff are trained to use the OnDemand 24/7 language line." 
According to the 2019 Census, in Harrisonburg and Rockingham County combined, 28.1% of the population is Hispanic or Latino; 35% of the population speak a language other than English at home. 
First Step ensures that women and their families, including young children, have resources where they can be understood and receive help needed. All of their services are completely free of charge and confidential. 
"Survivors of domestic violence face many issues when leaving an abusive relationship; when you add a language barrier, there is a unique set of obstacles the survivor will face," said Lead Bilingual Advocate at First Step Tamara Olguin. 
Language barriers can be linked to other challenges including immigration status, cultural differences, inability to find legal employment and lack of financial resources
"As the bilingual advocate, my efforts are to make sure our non-English speaking clients are knowledgeable of their rights and ensure they gain access to the various services and assistance provided by our community," said Olguin. "Collectively First Step will continue to make every effort to work with immigrants and non-English speakers who have survived domestic violence and help pave their way to independence."
About the Writer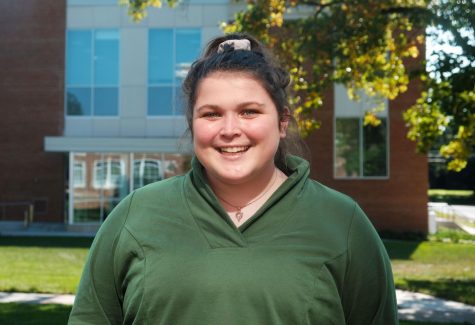 Ryann Crennan, Staff Writer
Profesional Writing Major, Coaching Minor
Senior,...