Students Given the Chance to Support Local Community Members
United Way Presents ALICE Awareness Week
Bridgewater, Va. – United Way gave students the chance to engage with the community by participating in ALICE Awareness Week from Oct. 26 to Oct. 30. ALICE is an acronym that stands for Asset-Limited, Income Constrained, Employed. 
By choosing to participate in ALICE Awareness Week, students were sent an email each day that provided statistics and knowledge about poverty in the Harrisonburg and Rockingham county area. 
According to the 2020 ALICE report, 61% of Harrisonburg and 36% of Rockingham County residents are currently living below the ALICE Threshold.
Anyone can be in an ALICE household: a college student, single parent, family with children, a young couple, widow or an elder. These individuals are considered to be one step away from falling into poverty. 
"The purpose of awareness week is to raise awareness of poverty in our community and how we can help fund to support a certain amount of families under the ALICE threshold," said Director of Community Engagement and Sustainability Teshome Molalenge. "We can help families not fall into poverty."
United Way gave Bridgewater College students a way to engage, reflect and take action. The daily emails gave students knowledge on how things like this can happen by providing experience between individuals and household income. 
"The week is to help further educate the community about the ALICE threshold, focusing on different issues each day," said Executive Director at United Way Laura Toni-Holsinger. "[It] provides people with the opportunity to learn about the issue, take action and educate on how it affects people."
This was the first time that Bridgewater College has participated in ALICE Awareness Week. United Way is one of the largest community partners. The college looks to these organizations to collaborate and get students involved with the community. 
"It's really great for students to know why this is happening in America. Poverty is part of a social issue we need to address, so people can help themselves and their families," said Molalenge. "We are connected one way or the other with this community."
About the Writer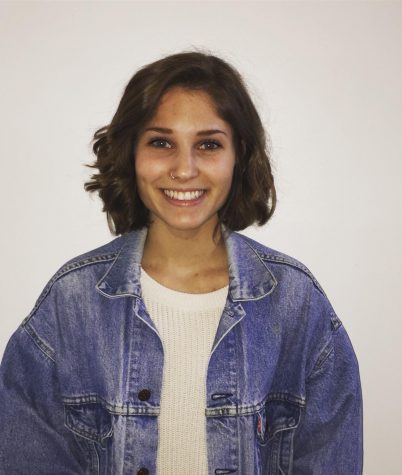 Cassidy Wagoner, Staff Writer
Communication, Technology & Culture Major
Senior,...