BC Allies Strives to Educate
BC Allies Creates Open Space to Educate Students about the LGBTQ Community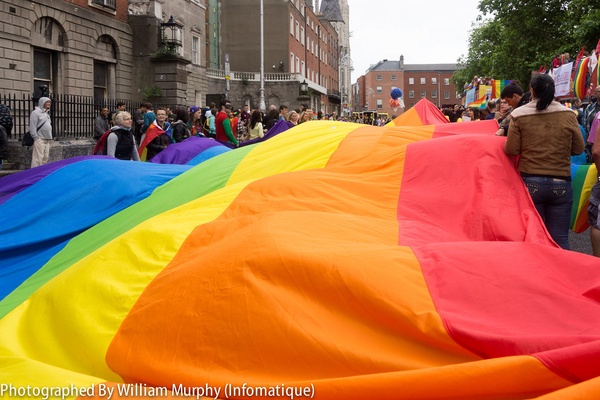 Bridgewater, Va. – On Thursday afternoon, March 4, BC Allies held a meeting to have a conversation about intersexuality in the queer community.
 The club meets every Thursday from 3:30-4:30 p.m., to have an open dialogue about what is going on in the LGBTQ community. 
"We learned about intersexuality in the queer community," said club president Garrett Estep, a sophomore. "We discussed how different identities and religions can overlap and change your queer identity."
Each meeting has a different focus and is education based and informative for members. Some main focuses are activism, education and community. However, the meetings flow very casually. 
The club creates a safe environment for those to be educated and to educate about the LGBTQ community. Those participating are able to hear others' perspectives and share their own. 
During Thursday's meeting, they watched YouTube videos of members of the LGBTQ community discussing their different identities. These different identities consist of things like race, culture, ethnicity, religion, demographic, family status and relationship status.
 "Every single person has different intersexual identities; gender, religion or lack of, everyone is super diverse," said Garrett. "I feel like Bridgewater does offer a solid foundation for people to grow and learn about themselves and others."
If you would like to become a member or attend a meeting for BC Allies, you can email [email protected] for more information.