The Unexpected Changes at the KCC
Students Frustrated With New Hours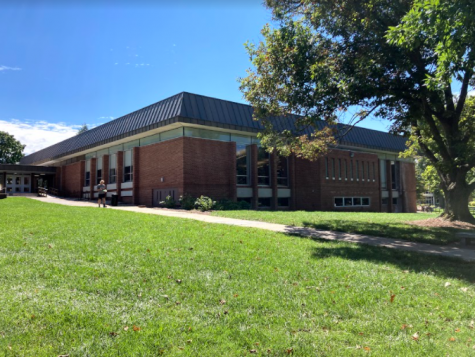 Bridgwater, Va. – While being able to gather and sit with friends again in the main dining hall is appreciated by many students, the reduced hours is causing frustration.
The new hours are Monday through Friday 7 a.m to 2:30 p.m and 5 p.m to 8:30 p.m and Saturday through Sunday 10 a.m to 2 p.m and 5 p.m to 8 p.m.
"I hate the new hours at the KCC Dining Hall," said senior Katie Rexrode. "The hours are inconvenient for class because it's not open when you need it to be."
In previous years, the "K" stayed open until 12 a.m., serving late night classics at 9 p.m. The line to get an omelet was typically filled with hungry students waiting to get their breakfast favorites.
"The KCC hours aren't flexible or fair for students and athletes who aren't able to go during open hours," said junior Derrick Jenkins, a member of the football team. "Some students have consecutive classes during dining hours, and for athletes who have later practices, they aren't able to get dinner."
"I don't like the hour changes," said sophomore Henny Soto. "I can't grab anything to go anymore with the grab-and-go option. I wish we had better food options and longer hours."
Changes to the KCC also include the addition of a "to go" option that is available during late-night hours. Students are instructed to order food after hours through the GET App.
"Residential student meal plans now also include 100 BC Bucks per semester to spend at the MDH (including late-night mobile orders), Smitty's Café in the Forrer Learning Commons, and the Campus Store," said former Vice President for Finance Anne Keeler, in an email sent to students on July 8, 2021.
Junior Taylor Shifflett, a member of the cheerleading squad, says that she sees herself spending more money on food outside of campus dining. "The only other option for food on campus is Smitty's, which also has limited hours," said Shifflett. "I also feel as though the food provided by Smitty's is not sufficient for a full meal."
A request to interview the general manager of Parkhurst Dining was not responded to by press time. Likewise, members of the staff conveyed that they could not answer the reporter's questions.