New K-Pop Dance Group On-Campus Seeks Club Status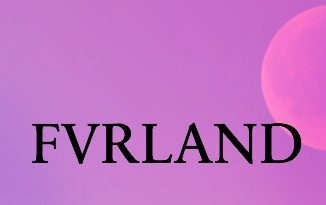 Bridgewater, Va. – A new dance group entitled FVRLAND is seeking club status by capturing the growing popularity of the Korean Pop genre on-campus.
Korean Pop, more commonly known as K-Pop, entered the American mainstream media in 2012 and has soared with popularity in recent years. Consequently, many American fans have felt a growing connection to the music, dancing and culture of the genre.
Sophomore Chelsea Dillard, the student organizer of FVRLAND and avid K-Pop fan, found herself wondering how to bring the K-Pop community of BC together in a fun and engaging way. 
"I got interested in K-Pop music and culture around 2017, I watched a lot of different groups like BTS, Red Velvet and EXO, so I decided to learn more about the music and culture. I watched a few K-Pop cover groups on YouTube and thought it would be fun to create one at Bridgewater," said Dillard. 
While a dance group in name, FVRLAND is open to all students interested in K-Pop culture or want to meet peers who belong to the fan community. No previous dance experience is required and all are welcome to join.
"I'm glad that Bridgewater is getting a new club to help people who enjoy K-Pop share their interest with each other," said senior Jarod Stickley, a K-Pop fan who learned about the group through the campus bulletin on MyBC. 
Students interested in joining FVRLAND or learning more about the group should contact Chelsea Dillard at [email protected].