BC Bucks Changes for The Spring Semester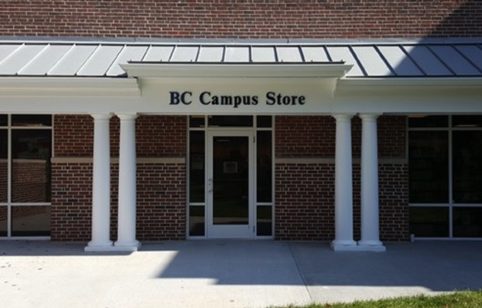 Bridgewater, Va. – On Friday, Nov.19, Bridgewater College students received an email from Vice President for Finance and Treasurer of Bridgewater College Steven Bright that provided an update on the college's newest payment system – "BC Bucks." 
 This semester, residential students were each given $100 on their meal plans in BC Bucks that could be spent at Smitty's Cafe, the campus store or on after hours dining through the "Get" app.  
Bright announced that next semester, another $100 in BC Bucks will be offered to residential students with a slight twist. This $100 will have to be used towards Smitty's Cafe or the late night dining, not towards the campus store. 
In addition, remaining BC Buck balances that are not spent after Dec. 10, will not carry over to next semester. 
"I bought detergent, soap and other home things. I used the free BC Bucks so I didn't have to use my own money," said senior Rashid Alfarra on how he spent the $100 in BC Bucks. 
"You and your families are welcome to add additional BC Bucks to your account. These additional funds can be used not only on food purchases but also at the Campus Store and, as a new, added convenience, Campus Mail and Print Services," said Bright in the email sent to the student body. 
"It's honestly unfair. I got a shirt from the campus store and was hoping to buy more. The print option is convenient, but that will still come out of pocket," said junior Hannah Quinn. 
"An algorithm will make sure your Dining Dollars are utilized first at the food venues so that your additional BC Bucks are saved for other choices you wish to make. Student-funded BC Bucks are refundable to students at the close of their time at Bridgewater College," said Bright.