Local Non-Profit Cat's Cradle Shares How Community Members Can Get Involved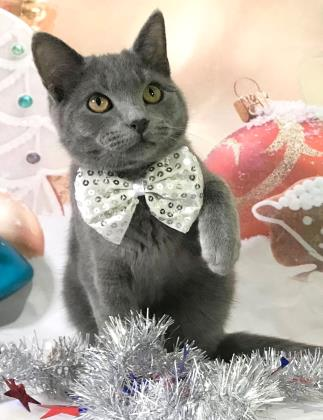 Bridgewater, Va.- Non-profit organization, Cat's Cradle, has a mission to ensure that the Harrisonburg area is a safe and compassionate community for all cats. Cat's Cradle wants the local community to know that there are many ways to support the organization that do not require much money or time.
"[Some ways to support Cat's Cradle include] volunteering to help with cat café, joining in on adoption events and making monetary donations or giving supplies," said Vice President, Board of Directors member and volunteer Renee Clark. "This supports adoptions, spay and neuter, medical assistance and pet retention."
One popular venture from the non-profit is the weekly "coffee and cats", where people can make a monetary donation of $20 for two people to enjoy 15 minutes in cat heaven and a cup of coffee. While not required, reservations are recommended and easy to obtain through the Cat's Cradle website.
For those wanting to be more involved in the non-profit, they can apply to foster cats and kittens that await adoption.
"I love volunteering with Cat's Cradle," said junior and Cat's Cradle volunteer Kelli Ansell. "They help so much with local shelters by taking cats in order to prevent overpopulated shelters and placing them into foster homes. It is so rewarding to see the cat flourish in your care and then go to a great home."