Television Recommendations from Your Peers
Bridgewater, Va. – Due to the weekend's snow storm, classes were canceled on Tuesday, Jan. 18 and delayed on Wednesday, Jan. 19. Some Bridgewater College students prefered to leave their residence halls in search of activities in the snow, while others decided to stay in and watch television. 
"I've always enjoyed watching 'Switched at Birth' because there is a lot of drama and there are plenty of episodes to keep you busy for quite some time," said sophomore Kassie Sawyer. 
"Switched at Birth" centers around two girls whose identities were accidentally reversed at birth, which led them to grow up with a completely different lifestyle than what should have been. Bay Kennish grew up in the suburbs of Kansas with a wealthy family, while Daphne Vasquez grew up in a working class family residing in Missouri.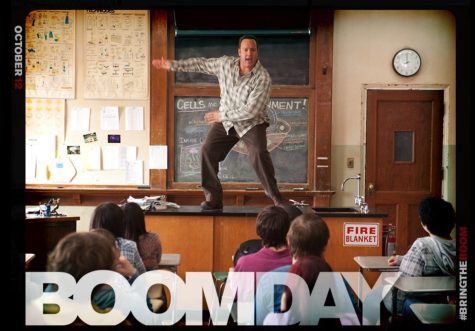 The series debuted in 2011, where it ran until 2017. It is a compilation of five seasons with each season containing twenty to thirty episodes – with the exception of the last season which only has ten episodes. 
The television series can be streamed on several platforms including Hulu and Amazon Prime Video. 
For viewers that prefer a more family oriented film, sophomore Mackenzie Young suggested "Here Comes the Boom." 
"Being an education major, this film meant a little more to me because of the idea that being a teacher is so much more than teaching," said Young.
"Here Comes the Boom" is about a biology teacher Scott Voss (played by Kevin James) who decides to train for Mixed Martial Art fighting after hearing about his school's plan to eliminate all extracurricular activities.
The movie premiered in 2012 and can be streamed through Netflix and Amazon Prime Videos.