History of Black Literature
Bridgewater Va. – Feb. 1 marks the start of Black History Month and the National African American Read-in. According to the National Council of Teachers of English, the Read-In was established in 1990 by the Black Caucus of the National Council of Teachers of English to make literacy a significant part of Black History Month. The FLC will be participating in the Read-In by showcasing a range of books by African American writers throughout the month.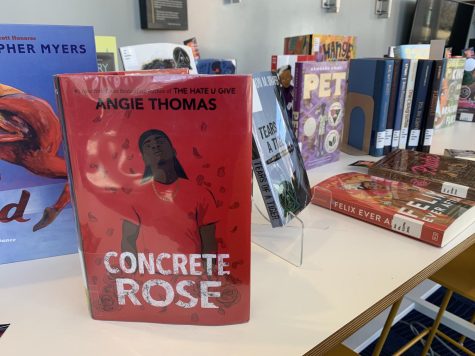 "The African American Read-In, is a nationwide program and they provide suggested readings on their website," said Research Support Librarian Vickie Montigaud-Green. "We took the suggested reading from 2022 and we expanded on that. They also have lists for collections to add to your library, so we added those collections. That's when we pulled out certain authors and certain subjects," said Mountigaud-Green.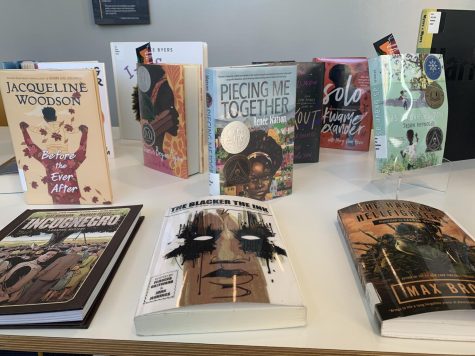 The books on display in the FLC contain a wide range of African American authors with diverse topics and genres."Before the Ever After" by Jaqueline Woodson is a novel about losses and changes that occur during our lifetime. "The Blacker the Ink" by Frances Gateward and John Jennings is a novel about the influence of Black artists, writers and publishers have on the industry of literature.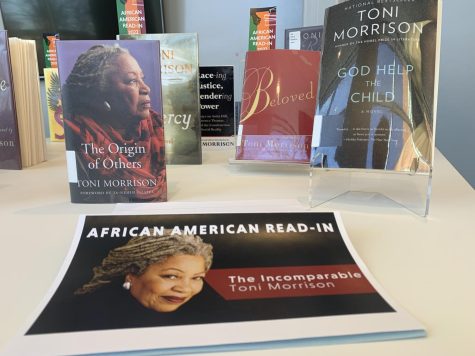 "We have gotten requests from students for certain collections that they wanted to see and we are displaying those as well," said Mountigaud-Green. Some collections being displayed the week of Feb. 6 through Feb. 12 include the late author Toni Morrison.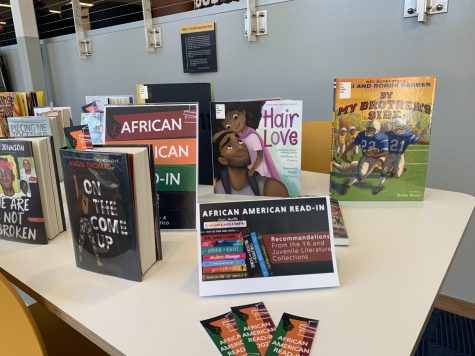 The collection of books by African American authors being displayed do not consist just of literary novels. There are also books filled with poetry, illustrated books, children's graphic novels and comic books.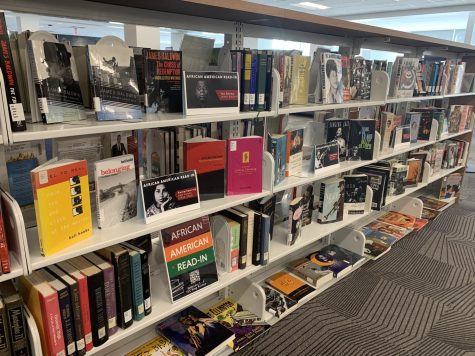 The books on display next to the steps are not the only books that are being highlighted during this month. The bookshelf next to the front desk also contains an assortment of books from African American authors, ranging from the Harlem Renaissance to science fiction.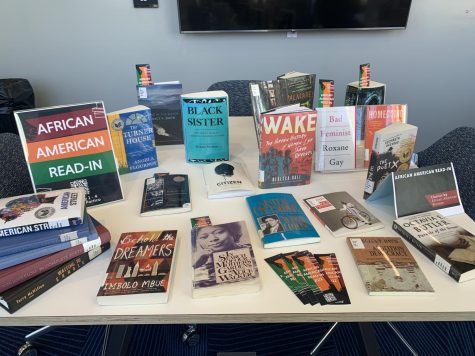 The books on display were supposed to be rotated daily, but the rotation has been slightly delayed. "The rotation of the display was supposed to be changed daily, but because of the tragic events of last week and the college being closed, we have decided to change the books out weekly," Mountigaud-Green.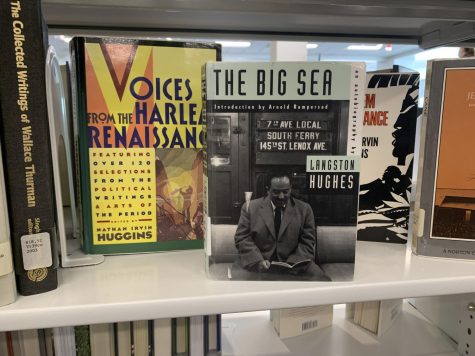 Books from this shelf as well as other books from African American authors in the FLC catalog will be pulled to be put on display at the front of the entrance. "The Hate U Give" is one of the books that came from the library's catalog. "It is a very good book," said junior Elizabeth Gaver. The book is about a teenager from a poor neighborhood, who attended school in a prep school in the suburbs and her world becomes shattered after she witnesses the death of her best friend. "The book is very thought provoking and interesting. I have seen the movie as well," said Gaver.