Hard Battle for the Eagles
Men and Womens Basketball Teams Come up Short
On Saturday, Feb. 19, the Bridgewater College men's basketball team played a close game against Roanoke. In the first half of the game, the Eagles put up an impressive effort against the Maroons by tying the score up 33-33.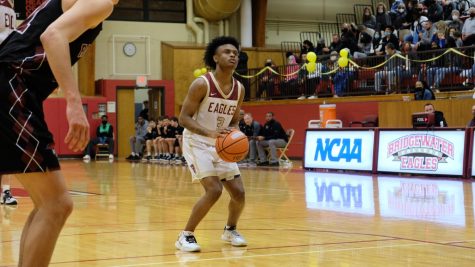 Despite the cheers and roars from the electrified crowd and the admirable support from BC's cheer team and marching band, Roanoke got the upper hand against the Eagles. "We were so close for our senior game, but our team gave it their all and that's all we could ask for," said senior and dance team manager Carol-Anne Volel. Roanoke beat Bridgewater 67-58.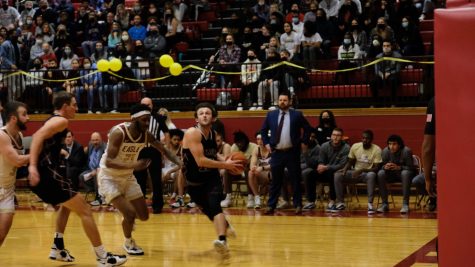 The men's game was very fast paced and filled with a lot of free throws due to the amount of fouls being called on both teams. The Eagles committed seven fouls in the first half and ten fouls in the second half. The Maroons committed eight fouls in the first half and ten fouls in the second half.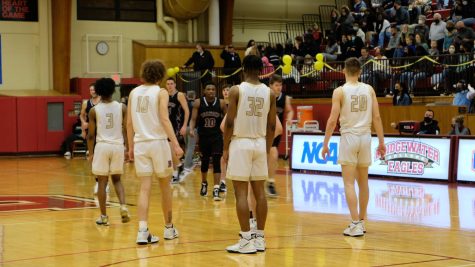 "It was a solid game overall, our defense could have been better," said team manager and senior Samari Eppinger.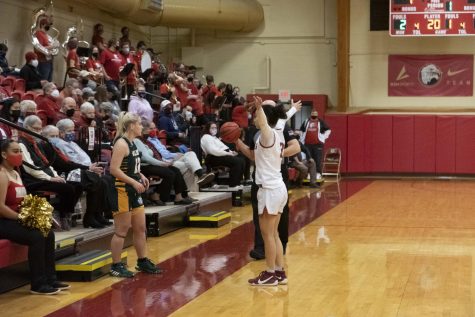 After the men's game had concluded, there was a thirty minute window before the BC women's basketball team would face Hollins University.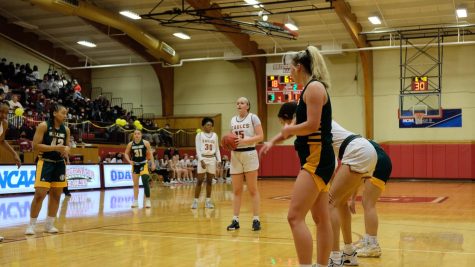 Some crowd members in the general seating side of the game were visibly upset multiple times throughout the women's game, due to some of the fouls called and not called by the referees. "Both games were very aggravating. I feel like the refs were in favor of Hollins in the last half," said junior Jen Chan.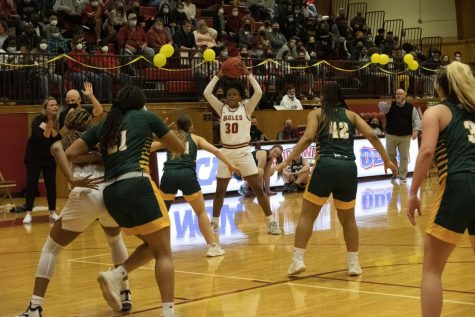 The women's game was close throughout, as the lead shifted back and forth the entirety of the game. However, it was Hollins who was able to get the upper hand at the last second of the game beating the Eagles 48-46.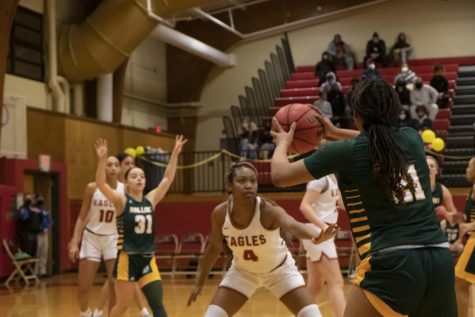 "The game was really good, it was a nice way to end off the week," said junior center Rebecca Funderburk of Hollins University. "This game marks the second ODAC win against Bridgewater."