2022 Student Invitational Art Show Opens in the FLC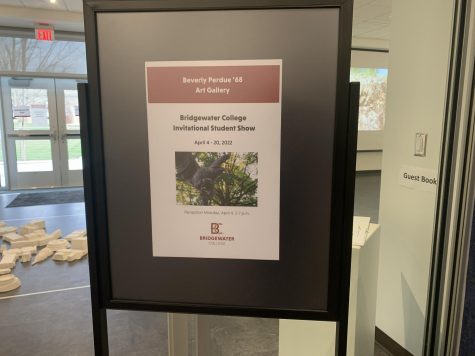 On Monday, April 4 the Bridgewater College Art Department opened up the 2022 Student Invitational Art Show in the Beverly Perdue Art Gallery. The Student Invitational will have students' art work displayed until Wednesday, April 20 for a total of two and a half weeks.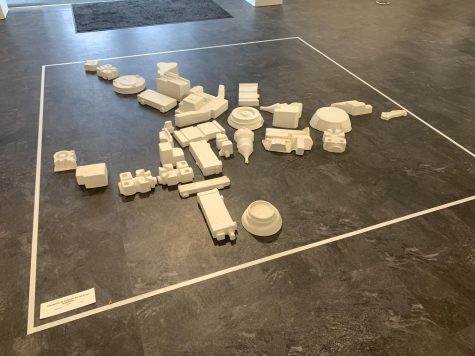 (Work displayed in photo is from Intro to Sculpture class) The works on show are from the Art classes from the Fall 21 and Spring 22 semester. "Nine art class art are in the show: photography, videography 1 and 2, graphic design, sculpture, ceramics, painting 1 and 2, and advanced drawing," said Micheal Hough, associate professor of art.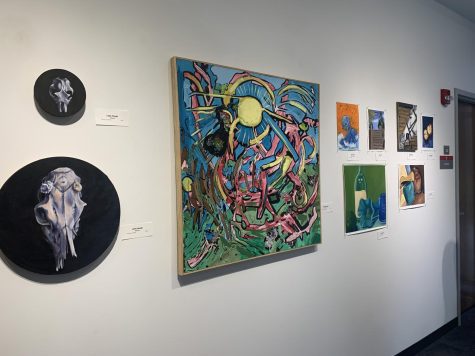 Artworks selected to be in the show were chosen by the Art professors from the Fall and Spring classes. "Each professor selected the works. They combed through the works from both Fall and Spring and selected works they thought would be showcased nicely," said Hough.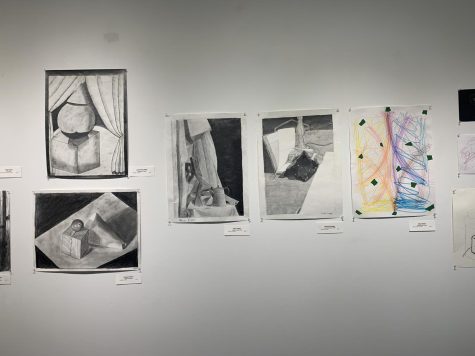 One of the students featured in the gallery who has multiple works on display is Senior Elizabeh Leal-Cruz. "The subjects for the three works that I have are Graphic Design, Photography and Videography", Senior Elizabeth Leal-Cruz.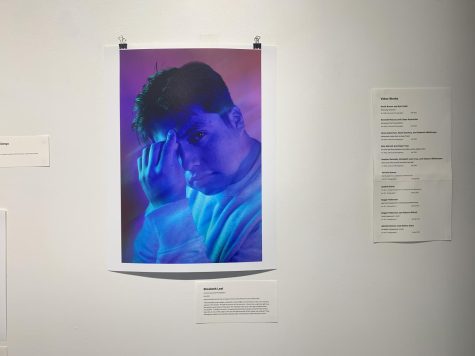 (Work displayed is by Leal-Cruz) "Pictured in the image is my boyfriend Uriel; he was my model for that image," said Leal-Cruz. "The project was about showing motion without having the subject move. All of it is post edited on photoshop, where I would create numerous layers and edit and put a motion blur effect on top of it."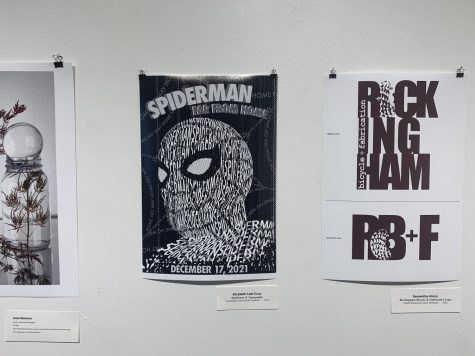 ( Work displayed is by Leal-Cruz) "That poster was made before the movie came out, so I didn't have any guess of what the poster is going to look like. I just figured I'd just use his profile," said Leal-Cruz on her Spider-man artwork. " I'm just going to make the top half of his body out of type and I thought it would be interesting, because his eyes are kind of like knitted and the type really gave it that effect."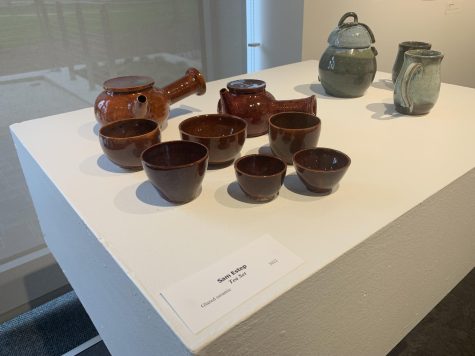 (Work displayed is by Sam Estep) After the show is over, the students who created the works are allowed to take their work back. However, some of the work being displayed is for sale and will be given to the buyer after the show is over. "A lot of it is for sale, I just haven't had a chance to put the price list together," said Hough.