In 1948, the United Nations moved the Palestinian population living in the former British mandate to make room for Holocaust survivors in response to the recent Nazi desecration of the Jews. The was declared Israel by the UN, but the recently moved Palestinians living in the West Bank did not agree with the declaration.
The 1967 Six-Days War was a great success for Israelis, as they soon took control of the Gaza Strip from Egypt, much of the West Bank and eastern Jerusalem from Jordan, most of the Sinai peninsula and the Golan Heights from Syria. Today, Israel still holds onto all the lands except the Sinai peninsula.
Back in 2007, the Gaza Strip was under the political control of the Palestinian Authority and the economic control of Israel. Then, Hamas began striping power away from the Palestinian Authority and claimed ownership of Gaza. In response, Israel began blockading the area to ensure tragedy would never strike.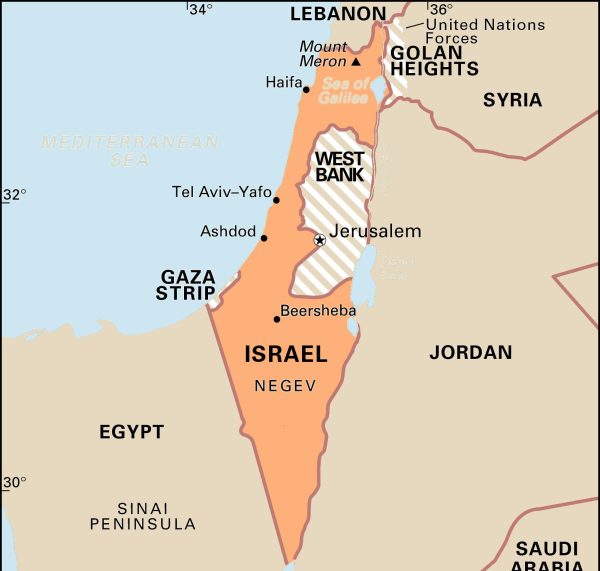 Unbeknownst to the Israelis, Hamas in Gaza had been planning a secret attack on Israel, hoping to forever wipe out the people they believed were illegal. Knowing the people were still shaking from the announcement of a Saudi-Israel peace deal, Hamas knew it was time. Shortly after several major Jewish holidays, Hamas struck.
The days after the start of the war were brutal. A music festival near the Gaza border was attacked, leaving hundreds dead, and many taken as hostages. Hamas was seen parading female hostages naked while geering in their own videos.
In the weeks since the attack, over 1200 Israelis have been killed, including 33 children and 33 Americans. Hamas has injured over 4,500, and taken over 240 hostage. 48 journalists are reported dead on all sides, and 3 have been reported missing. Many reports stated that Hamas were beheading children, though these reports are currently unconfirmed.
According to the Diakonia International Humanitarian Law Centre, over 11,000 Palestinians in Gaza have been killed, with other casualties, including those injured and missing, close to 30,000 as of November 10, "following the collapse of services and communications at hospitals in the north." Gaza's power and water have been shut off by Israel, who hoped it would end the attacks. This only increased attacks from Hamas, forcing Israel to increase air raids on the Gaza Strip.
In the past few weeks, Israel has warned all Gazans to flee their homeland in an attempt to stop Hamas, as airstrikes have littered the region.
"Today our thoughts go to Israel and Palestine," said Pope Francis. "Casualties are rising and the situation in Gaza is desperate. Please do everything possible to avoid a humanitarian catastrophe."
Prayers to Israel and the Palestinian Gazans.
*This article has been modified to clarify the reports of Hamas beheading children, update casualty statistics, and provide a new featured image