BC Students Suggest Movies to Watch as Cold Weather Approaches
"SAW" Series and "Baywatch" on The List This Week
Bridgewater, Va. – The winter season is just around the corner, which means staying indoors to keep warm. To occupy the increased hours spent inside, students at Bridgewater College have offered their diverse tastes in movies and television series as suggestions on what to watch this winter. 
"If 'Squid Game' isn't an option, the 'SAW' series has always been one of my favorite things to watch," said sophomore Vincent Marra."There's just something about puzzle piece type movies that keep you guessing and thinking throughout the entire movie."
The "SAW" series debuted in 2004, with nine movies now belonging to the franchise. The most recent movie was released this year.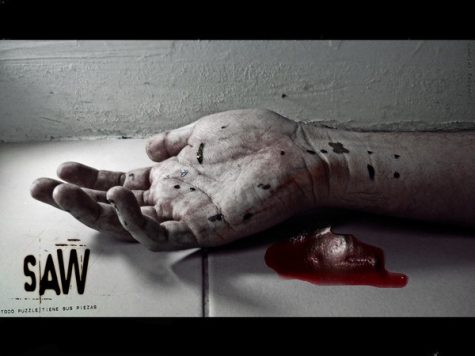 The series is about this terminally ill elderly man who seeks revenge against people who have cut corners or have done morally wrong actions. The elderly man, John Kramer, creates devices and locks that only have one way of escaping and it is usually through the means of the victim sacrificing something very significant in their life.
This rated R series is not for everyone, due to the excessive gore and violence shown in each movie. The "SAW" series is classified as horror, thriller, mystery, gore and violence. The "Saw" series is currently streaming on the platform Hulu. 
For anyone preferring something less intense to watch, there is the option of comedy. 
"I really like funny movies, because who doesn't enjoy laughing? "Baywatch" is always an option for me when deciding what to watch," said junior Colin Strickland. 
Although "Baywatch" was first casted in the 90s, Strickland is referring to the newer version starring The Rock and Zac Efron — which was produced in 2017. "Baywatch" is also currently streaming on Hulu. 
"Baywatch" is about a team of lifeguards who are responsible for dealing with the large crime waves sweeping the beach they are in charge of. The lifeguards humoredly battle the evils taking over their beach as they try to save the day in this 2017 comedy.