The Heart of Teaching
Grad School Tips for the Future Educator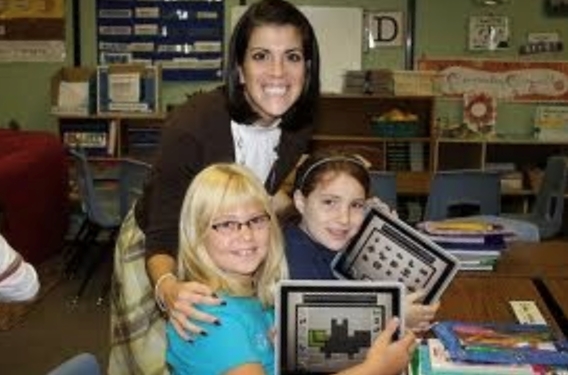 Bridgewater, Va. – Associate Professor of Education Jennie Carr shares her experience with graduate school after earning her masters in education, curriculum and instruction while teaching the fourth grade at Elkton Elementary School. 
Sophomore Brooke Hensley, a former fourth grader of Carr's, is now a current student in the elementary education program.
"It is awesome, because Dr. Carr is now preparing me to become an inspiring and hardworking teacher like her," said Hensley. 
Carr earned her undergraduate degree at BC and then taught before pursuing a master's degree.  
"I feel like going to get my master's degree while I was a teacher was probably the most pivotal point of my teaching career, because it was an application-based degree," said Carr. 
Carr was able to take the knowledge from her master's program, as well as her doctorate, and apply it in her classroom. From here, she could directly see the results of her teaching and reflect on them. 
"I felt like every week I became a better teacher because of what I was learning," said Carr. "It was at this point where I felt I was really starting to grow in my career."
Carr encourages her students to follow a path of graduate school similar to her own. 
"Dr. Carr gives me a positive view of grad school, because I know I can accomplish it if I want to while still teaching," said Hensley. "I remember Dr. Carr telling us about getting her doctorate and we were so excited for her!" 
Teaching in a classroom before pursuing further education allows students to find the field they are interested in before committing to a specialty. 
"Picking a specialization of interest is what is going to keep you going," said Carr. "There are a lot of options to check it (grad school) off just to get more money, but I don't think that is actually the heart of teaching. I think the heart of learning is being passionate about what you want to do, so I think it is important to take some time and pick what you want to do."