Pinion Player's Elect Officers for 2021-2022 Academic Year
Bridgewater, Va. – The Pinion Player's club nominated and elected new club officers for the 2021-2022 academic year at a meeting on April 13. 
The club nominated and elected officers for the roles of president, vice president, treasurer, secretary, historian and social media coordinator. 
The newly elected officers are: junior Kylee Lorio as president, junior Carlos Allen as vice president, sophomore Selena Deleon-Cifuentes as treasurer, senior Christina Ludwig as secretary, first-year Mateo Tucker as historian and junior Elysia Gomez as social media coordinator.
The new Pinion Player's officers will be working together to create and coordinate events for the club for the fall of 2021 and the spring of 2022. 
Looking at next year, "It's going to be a great time. I'm going to have fun," said new vice president Allen. 
"I'm looking forward to next year, you know, taking pictures of greatness. Being with this crew, you know, this great crew," said Tucker.
For anyone considering joining the Pinion Players Club, the newly elected officers have some advice to share.
"It's really really fun. It's a great stress reliever from a long day and it's pretty much up to you what you want to do," said Allen. "It's creative, it's fun, it's open-ended and I would say other than that, the people here are really great and super non-judgmental, so you are also going to make some great friends."
"I would say join it because at first I didn't want to join it and look where I'm at. I'm the historian," said Tucker. "And it's very fun, very soothing and if you like wanna make more friends and be better at social skills this is the place to be."
About the Contributor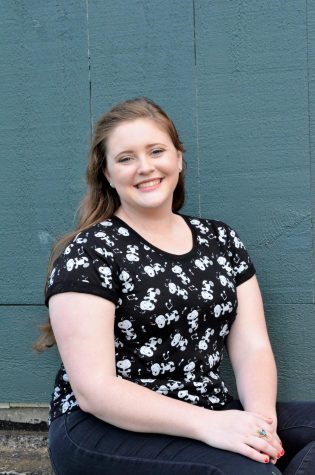 Katelyn Harrison, Staff Writer
History and Political Science major, Professional...