A Mission Trip to Albania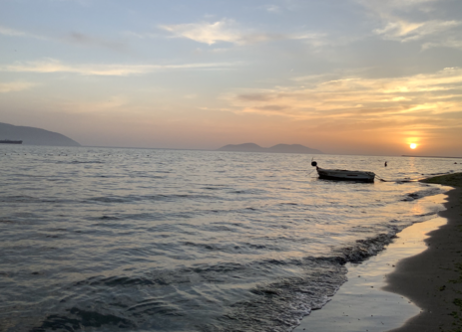 This past summer, I went to Albania for a two-and-a-half-week mission trip. The trip was sponsored by my church, Grace Mennonite Fellowship, which is located in Lacey Springs, Virginia. I was joined by BC senior Makayla Sonifrank — who is majoring in sociology, 2019 Region five Teacher of the Year Christine Grim, and Merilyn Metzler — who is a registered nurse in Richmond, Virginia.
Our original trip was scheduled for June 2020, but with the rise of COVID-19, our trip was delayed. Through the many uncertainties with COVID-19 regarding traveling restrictions in the United States, Albania, and the European Union, we still remained hopeful. After constant communication with the host families we were staying with in Albania, checking the Albanian Embassy and United States travel guidelines, we were finally cleared to go to Albania June 13-28, 2021.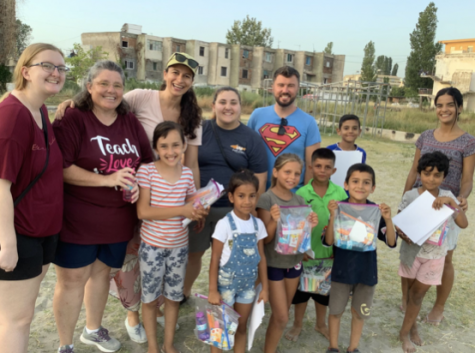 During our time in Albania, we were able to go to serve in three cities in the country. We spent the first week in the capital, Tirana, where we did four days of children's ministry with a local Albanian family. Everyday, we each taught a lesson from the Bible, sang songs, acted out skits, did crafts, and played games. While we were in Tirana, we were also joined by a mission group based in South Africa. After four days of children's ministry, we spent the remainder of our time sightseeing and exploring in the capital. We went to Skanderbeg Square, took pictures at Namazgah Mosque, and shopped at local outdoor markets.
After a week in Tirana, we went to Elbesan for one day to connect with friends we made there. We were able to attend evening church services with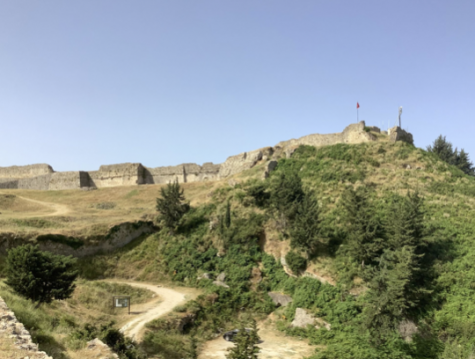 our friends and people from the local Roma community. We were also joined by another mission group stationed out of New Amsterdam during the church service. We sang songs, danced, listened to testimonies given by the New Amsterdam group, and did crafts with the children. After church services, we went to Elbasan Castle and took pictures of the road Apostle Paul walked on.
After one short day in Elbasan, we spent the remainder of our trip in Vlore. We helped the local church do three, eight hour days of kids camp on a local beach bordering the Ionian Sea. We were able to help with crafts, games, swimming, and other activities. After three days of kids camp, we went exploring all over Vlore. We went to Kanina Castle, St. Mary's Monastery, swimming in both the Adriatic and Ionian Seas, and spent time with locals.
Although our trip was delayed a year and we had to follow masking guidelines in airports and on airplanes, this trip was an experience of a lifetime. This was my first mission trip outside of the country and I already cannot wait for the next one! Being able to serve others in the name of the Lord not only impacted my life, but others around me who might have been struggling with whatever obstacles they have been facing.
In short, I am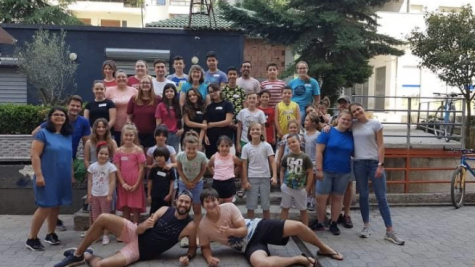 appreciative of the support I received before and during my time in Albania and I cannot wait to return!
Cecily Tusing is a senior majoring in history and political science with a concentration in secondary education. Photos are courtesy of Cecily.