Let's Celebrate Black History Month
Student Activities at Bridgewater College to Celebrate Black History Month
"Honor the too-often neglected accomplishments of Black Americans in every area of endeavor throughout our history"  – U.S. President Gerald Ford, 1976. 
Bridgewater, Va. – Black History Month, which is celebrated every February, is an opportunity for Americans to learn about aspects of their country's history that are frequently disregarded and forgotten. It is important to understand that Black history is American history and that it has a diverse and complex past. 
Black History Month was established to draw awareness to African Americans' contributions to the United States and to encourage the study of their achievements year-round. It pays tribute to all Black people in the United States, from the earliest enslaved individuals carried over from Africa in the early seventeenth century through today's African Americans.
Since the first Negro History Week in 1926, other countries have joined the United States in celebrating Black people and their contribution to history and culture –  including Canada, the United Kingdom, Germany and the Netherlands.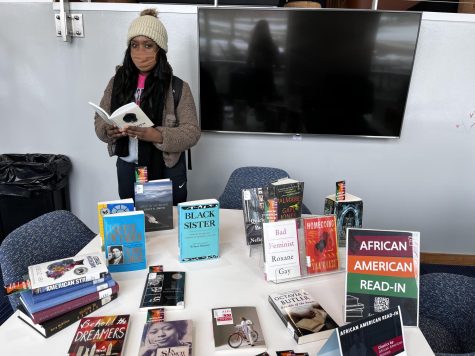 Bridgewater College is engaging in Black History Month celebrations by hosting an African American Read-In event in the Forrer Learning Commons from Feb. 1-4 – which was organized by the National Council of Teachers of English to honor African American authors.
In continuation of celebrations, the Office of Diversity, Equity and Inclusion was to present Eboné Bell on Feb. 3 as an endowed lecturer that will encourage students to discover and explore how they show up in the world. Information on whether or not Bell's lecture will be able to be rescheduled has not yet been released. 
"I celebrate Black history every month, because our history is not secluded to one month," said junior sociology major Shawn Harris. "However, I do plan to attend the Eboné Bell endowed lecture." 
For the month of February, BC will host different celebrations of Black achievements every week to recognize Black history; students and faculty are more than encouraged to participate. 
"I will try to make it out to one or two Bridgewater events during this month," said junior math major Ronald Robinson Jr.,. "I feel it is important for every person, regardless of race, to learn and appreciate Black history." 
As a country, it is imperative to acknowledge and learn from our history. What happened in the past affects and dictates where we are going in the future, therefore dedicating a month to learning as much as we can about Black history is essential.