Division III Athletic Recruiting Techniques to Find Success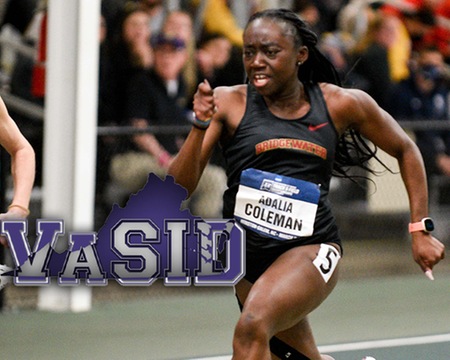 Bridgewater, Va. – Many in the sports world characterize NCAA Division III athletics as less competitive, but with different and effective recruiting techniques, programs like those at Bridgewater College are proving that is not the case.
Division I sports events are often the most highly touted competitions on the calendar each year. From the College Football Playoff in January to the College World Series in June, bigger division athletic programs like Ohio State and Duke find themselves in discourse often. 
According to recent statistics from GMTM, most media coverage is placed upon Division I and II schools, but most collegiate athletes compete at the Division III level. 
There are around 176,000 Division I athletes, just over 118,000 Division II athletes and just under 188,000 Division III athletes across 351, 308 and 443 schools respectively, according to the same statistic. 
This flurry of options for prospective athletes gives them a great power to decide where they would like to compete, but differences in Division III recruiting practices give programs the flexibility to find competitive athletes. 
According to the Recruiting Code, Division III athletics are governed by a completely different code than their higher division counterparts.
Unlike Division I schools, Division III athletic programs can recruit athletes directly through direct phone calls, frequent visits and these are a few of the practices that landed recent Division III Indoor Track National Champion, sophomore Adalia Coleman.
Coleman, of Warrenton, Va., said that she had a decent amount of Division II and Division III schools recruiting her for running coming out of high school. 
"There were a few schools interested," said Coleman, "but I was focused on staying in state, so I knew Division III was the fit for me."
For many Division III athletes, academics are an integral part of their decision as well.
"I chose Division III because I wanted to have an athletic and academic balance that allowed me to prepare for my future career, while continuing to compete in a sport that I love," said Coleman.
The small town feel and local nature of competition at these colleges are often things that attract many athletes like Coleman. 
"When I first came to Bridgewater, I fell in love with the campus and the small town," says Coleman, "and at my overnight visit with a few members of the team showed me a sense of community and comradery that I immediately fell in love with."
Division III athletic programs have many athletes that have future aspirations of sports after their collegiate careers, but for many receiving a higher education is a top priority. 
Coleman says that she does not see herself continuing track following her years at Bridgewater and wants to focus primarily on finishing her undergraduate degree in biology as she goes into the professional world.
Author Matthew Wonderley is a junior Spanish major. He wrote this story for a sports writing assignment in COMM 255W Introduction to News Writing.