Baseball Falls to Visiting and Nationally Ranked Shenandoah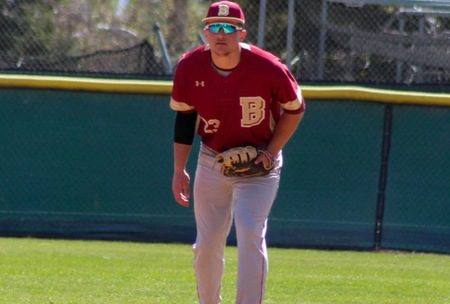 Bridgewater, Va. – The Bridgewater College baseball team played host to number 24 ranked Shenandoah University on Wednesday, April 20, but fell 5-1 despite a strong effort from junior Hunter Clever. 
The Eagles came into Wednesday's action with a 21-12 record and were looking to turnaround from a weekend loss. Sitting at 8-6 in the ODAC, this midweek contest was crucial for BC. 
Wednesday's action featured just four different pitchers Clever getting the start for the Eagles and senior Calvin Pastel getting the ball for the Hornets.  
Pastel earned the victory after going 6.1 innings and giving up just five hits. Pastel improved his unbeaten record to 6-0 for this Spring, while not giving up an earned run.  
For Bridgewater, Clever had his longest outing of the 2022 campaign going 6.1 innings also. Clever gave up just one earned run while striking out three.  
The Hornets held the lead in a 1-0 ballgame heading into the ninth inning, but would string off four runs to put the Eagles down five going into the bottom of the ninth.  
Junior Gavin Horning hit a double in the ninth that would score two runners for the Hornets.  
The Eagles did not go away quietly though. Senior Brett Tharp scored on a ground ball from senior Kevin Navedo in the bottom half of the frame to put the Eagles on the board.  
Bridgewater was unable to plate anymore runs in the inning and ultimately would fall 5-1.  Senior Tad Dean picked up his third save of the season for Shenandoah in Wednesday's victory.  He finished his day going 2.2 innings and striking out five.  
The BC baseball squad returns to action Saturday, April 23 against the Quakers of Guilford at home. A big two game set before the Eagles wrap up the regular season next week.