Just a Stitch Away: The Virginia Quilt Museum
Bridgewater, Va. – The Virginia Quilt Museum in Harrisonburg, just 15 minutes from Bridgewater College constantly rotates multiple quilt art exhibits to present to the public and is rumored to be haunted by ghosts from the Civil War.
The Virginia Quilt Museum founded in 1995, has three floors and currently seven exhibits of quilt art, ranging from mini, contemporary and vintage. 
"Our exhibits change out roughly every eight to 14 weeks, and we don't change them all out at the same time," said Executive Director of the Virginia Quilt Museum Alicia Thomas. "We also always have something new on display, and we try to really balance our exhibition schedule, so we always have historic and modern pieces on display at the same time."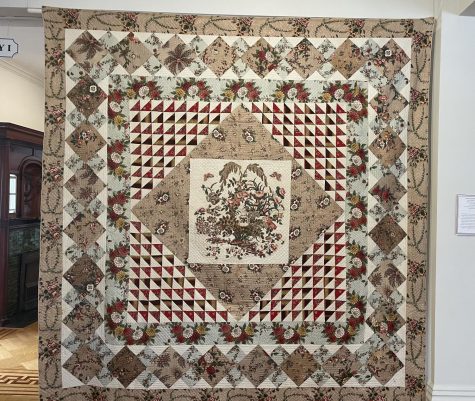 The preservation and creation of quilt art promote artistic expression from Virginia and especially the valley.
Contemporary artists are able to curate their own exhibits and submit proposals for display. These proposals are screened by a committee and selected by allowed space and museum standards. 
"Overall, I like art and the museum normally updates its quilts, so I always get to see new art," said Mabel Achiaa, second-year James Madison University and student-employee at the VA Quilt Museum. Student admittance into the quilt museum is only five dollars for students who show identification.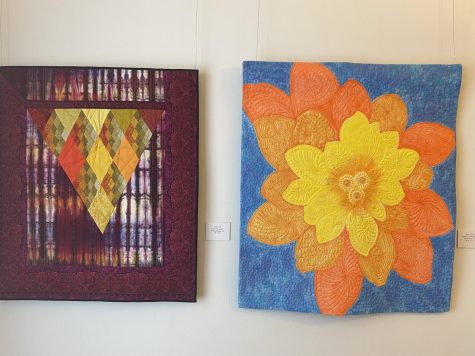 The Virginia Quilt Museum is holding a benefit auction from Oct. 19 to Nov. 9 to handle the upkeep of the rumored-to-be haunted museum building, the Warren-Sipe House. 
Students and community members have to opportunity to visit the museum for the quilt art or the chance to encounter the spirit of Joseph Latimer just in time for Halloween from Tuesday to Saturday between 10 a.m. and 4 p.m