What's New With Sugar & Bean Cafe and Baking Company?
Bridgewater, Va. – Sugar & Bean, located within walking distance of Bridgewater College, is a full service cafe and baking company that offers a variety of treats and a space for students to come in to grab a bite and relax or study.  
The cafe has goods from specialty brownies, cheesecakes and muffins to frappes and smoothies. Also, most of their breads are homemade. 
"If you want something local and delicious, Sugar & Bean is the spot," said sophomore Saleem Solayman. "A quick walk for a mouthwatering dessert? Oh, I'll take that!"
Sugar & Bean is also located at the Harrisonburg Farmers Market every Saturday morning. They come back with several goods from the market and challenge their customers to come up with a special based on the foods. The winner receives a prize and their idea becomes the special of the week. 
In addition to offering in-house treats, Sugar & Bean Cafe also offers breakfast and lunch trays for special events and they are happy to work with customers on any catering needs. 
BC students are eligible for 5% off of their purchase. Students often come in to do schoolwork and grab a drink or treat.
"When the concept of Sugar & Bean first arose, I hoped for a space where people could relax away from home while getting a treat or eating breakfast or lunch," said owner Heather Benin. "This worked well during the pandemic as it made a space for adults and students to do needed work away from home while being socially distant."
About the Contributor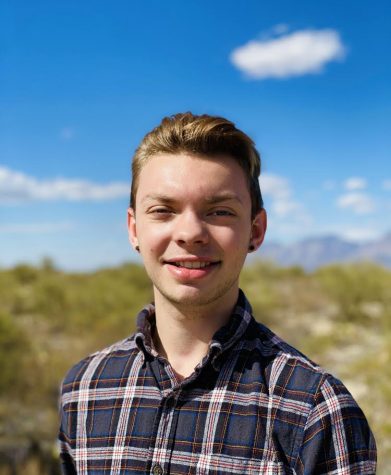 Nathan Good, Staff Writer
Communication, Technology and Culture Major,...