Active Minds Gears Up For The New Semester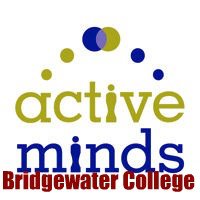 Bridgewater, Va. – Active Minds is a club dedicated to educating college campuses about mental health awareness and suicide prevention. Active Minds on BC's campus works very closely with BC United on planning events and tabling to find new ways to reach out to college students.
Both clubs are planning an event together in October for the first time in several years.
"Active Minds does a good job of pointing out the things we overlook with mental health," said Director of Student Wellness Shannon Pope, who advises both Active Minds and BC United.
The president of Active Minds is senior cheerleader Lexia Werner. Werner has expressed excitement about the upcoming semester and is planning to update the campus bulletin on MyBC with upcoming meetings and events.
"It's okay to talk about mental health, especially with COVID and all the obstacles that students are dealing with. We want to help others cope by giving our members knowledge," said Werner.
Active Minds has open meetings where anyone is welcome. For more information on how to join or sit in on a meeting, contact Lexia Warner ([email protected]) or head advisor Shannon Pope ([email protected]).