The Autism Awareness Club Looks to Make a Difference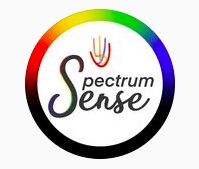 Bridgewater, Va. – Spectrum Sense, a club that aims to raise awareness for individuals with Autism, is ready to start educating the Bridgewater College community. 
"Spectrum Sense is a club that is focused on Autism awareness at Bridgewater and the community. The goal of our club's presence is to educate others on Autism and destigmatize what Autism is," said senior Ryanna Power, club president.
Due to restrictions regarding the COVID-19 pandemic, the club was unable to make much of a presence, but after two years, Power and senior co-founder Camryn Rosenberger are excited to get the club more involved on-campus.
"We encourage discussion on-campus about how to understand each other better. We also believe that by advocating and educating, students and faculty will feel supported and understood," said Power.
On Oct. 20, Spectrum Sense hosted Ben Hartranft, an advocate for Autism awareness and education who was diagnosed with the disorder as a child. The engagement was the first public event for the club on-campus.
The club can be found on Instagram (@bc.spectrum.sense) where they post educational materials as well as information about upcoming club events.
"Anyone can join Spectrum Sense. We welcome people with Autism, those who know people with Autism, or anyone who would like to learn more about Autism," said Rosenberger. Students interested in getting involved with Spectrum Sense should contact Ryanna Power ([email protected]) or Camryn Rosenberger ([email protected]).