Bridgewater College's Habitat for Humanity Club Reveals Their Spring Project Location
Bridgewater, Va. – On Nov. 29, Bridgewater College's Chaplain Robbie Miller, announced the location of their collegiate challenge trip for Habitat for Humanity. This organization is known for its work in helping build affordable housing for low-income families. 
"Habitat is largely focused on self-efficacy and reliance. Our chapter focuses on three main functions: volunteering, advocating, and fundraising," said senior Naomi Reynolds.
The last collegiate trip took place in the spring of 2020 in Montgomery, Alabama. This spring, the group will be heading to Flagler Habitat for Humanity in Bunnell, Florida. The trip will take place from Feb. 27 to March 5. There is no construction experience necessary and it costs $150. Only 20 students will be able to go.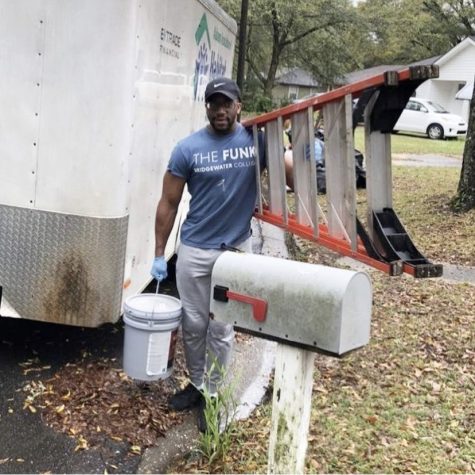 "Volunteers are the foundation of habitat, we work with a local habitat affiliate residing in the location we are visiting. Our group volunteers at a construction site for 4-5 days, with one free day to explore the area. We work with habitat construction crew managers, a few volunteers and if we are lucky, some interesting caravaners. On these days we are delegated tasks, given the run down on safety and then taught hands-on how to complete them," said Reynolds.
Reynolds has participated in Habitat for Humanity at BC for four years and has been an executive board member for three years. 
"With my previous experience in participating in these projects, these trips have established powerful friendships, integrated students that would not normally have met and gave them an opportunity to work for a higher purpose," said Reynolds.