Back to BC Bingo
CEAT Kicks Off the New Semester with a Night of Friendly Competition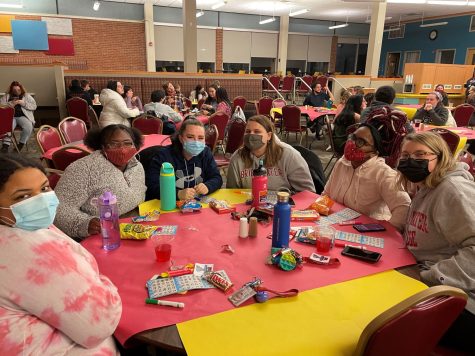 Upon being one of the first to enter the KCC, these BC students chose the closest table to the stage to sneak a peek at the prizes. "Bingo is honestly one of my favorite events that Bridgewater puts on, because of how exciting and intense it gets towards the end," said junior Sarah Shepard. Pictured here is junior Ambria Brennan and sophomores Karris Dryden, Jasmine Jones, Kerissa Brandon, Casey Casarez and Sydni Maul.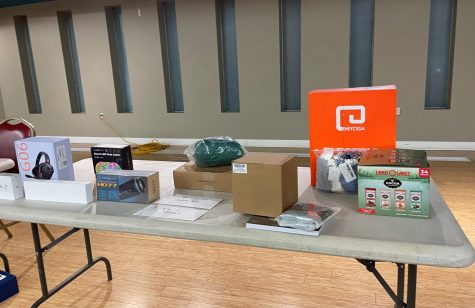 The bingo table displays the ten rounds of prizes to be won by BC students. The CEAT team picked the prizes out together to catch the attention of students. "We thought about how crazy the students were going to be, and even more because of the Apple Watch," said first-year Emily Martinez.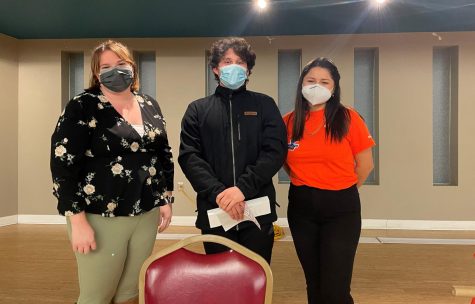 Coordinator of Student Engagement and Leadership Sam Schlernitzauer and first-years Ryker Lauter and Emily Martinez all gathered after Lauter won the grand prize of an Apple Watch Series 7. Lauter won in round ten after he had a total blackout bingo card. "I'm pretty surprised. I just came here to have fun, and now I have a watch," said Lauter.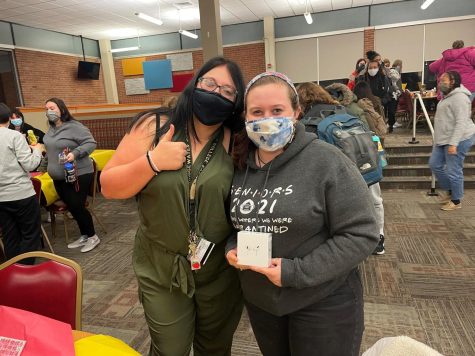 Sophomores Mae Lotts and Hayley Savage celebrate Savage's first time win at bingo night. Savage won the Airpod Pros in round nine. "I was so nervous I'd have the wrong numbers, but I'm so excited to use my new Airpods," said Savage.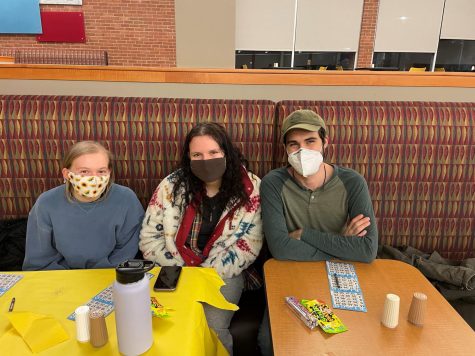 Juniors Sarah Shepard, Hannah Barnett and Edward Jones prepare for their first bingo game of the new semester. Shepard won round five, making her a two-time bingo winner, including a $100 gift card to Amazon in 2021. "I'm really thankful I go to a school where we can have campus events like this with some really fun prizes. It was so funny because I didn't even realize I had won bingo until my roommate pointed it out," said Shepard.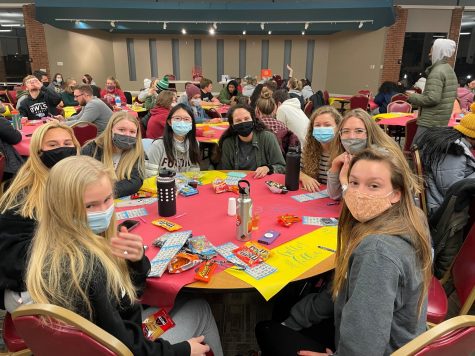 First-years Ashley Dodd, Kinley Woodard, Emily Poole and Mandy Lo; sophomores Lizzie Mumbert, Karis David and Ryan Roeber; and senior Samantha Hince wait for the bingo games to begin. Their table exploded with excitement after one of their own, David, won a prize. "This bingo was definitely different from the other one I've been to because the space restrictions had been lifted and we could actually be together as a campus. It felt very unifying and there was such a refreshing sense of camaraderie," said Roeber.