BC Students Recommend Crime-Related Shows
Bridgewater, Va.- Juniors Vincent Marra and Alex Hisel recommend the television shows "Kaleidoscope" and "Alice in Borderland" as the most intriguing and campus-trending crime shows.
"'Alice in Borderland' is a show that I have enjoyed watching recently," said Marra. "What makes this show so interesting is the thrill and suspense you get from watching it. This Japanese sci-fi TV show will keep you at the edge of your seat. If you like 'Squid Games,' I highly recommend 'Alice in Borderland.'"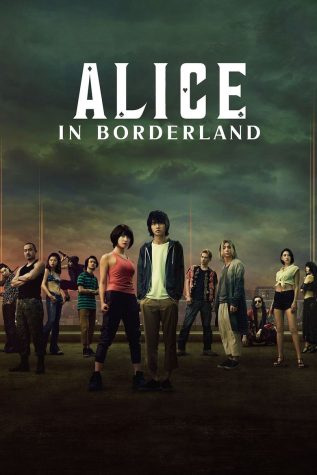 The protagonist of "Alice in Borderland" is a Tokyoite boy named Arisu. He discovers an empty version of Tokyo, and in order to survive, he must complete risky games while exploring the bizarre version of the city. 
The varieties of games are based on card suites, and the degree of difficulty is determined by the card's number, with an ace being the easiest and a king being the most challenging.
A new season of  "Alice in Borderland" just debuted on Netflix in December after the show's 2020 premiere.
The second recommendation was "Kaleidoscope," which is an experimental television series that can be watched by the viewer in any order. 
"'Kaleidoscope' is one of the most recent and best shows I've watched in a long time," said Hisel. "What makes it so appealing to me is I can watch the story one way and then go back and rewatch the show in a different order and I can get a new perspective on everything with the show.  This thriller mystery is definitely a show that I would recommend to anyone I know who likes crime shows."
According to Marra and Hisel, both thrillers have had Bridgewater College campus buzzing since their debuts.