Supporting Student-Owned Businesses
From Dorm Room to Boardroom at Bridgewater College
Bridgewater, Va.- Whether it be selling homemade crafts or creating a tech startup, a student-owned business is any company that is created, run and operated by a student. 
Despite the small size of Bridgewater's campus, there are plenty of student-owned businesses that you may not even know exist. 
Many times, student-owned businesses are overlooked, as people tend to go with professionals in the field. Despite this, there are plenty of reasons to support student-owned businesses. 
Buying from student-owned businesses is more cost-effective than purchasing from other vendors.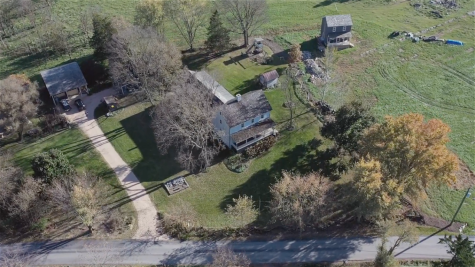 When you compare the prices, buying from student-owned businesses is more affordable than buying from professionals or purchasing the same item at a department store. 
Just like the expected salary for an entry-level position is lower than that of a seasoned professional, many student-owned businesses have their prices set significantly lower than market-price for similar products or services. 
Senior and art major Courtney Larrick has had an entrepreneurial spirit since she was young. She started selling art with business cards at a young age and has not looked back since. 
"I don't have a name for my small business just yet, but my art account on Instagram is @courtmakesart," said Larrick. "Customers can buy pieces I have previously made, as well as commission me. I draw, paint, photograph and make wheel-thrown ceramics."
Just like many student business owners, Larrick's art is more affordable than purchasing prints from the store because her profits go right back into producing her art. 
"For me, any profits I make are going towards making more art and to fund backpacking across Europe," said Larrick.
Buying from student-owned businesses encourages entrepreneurship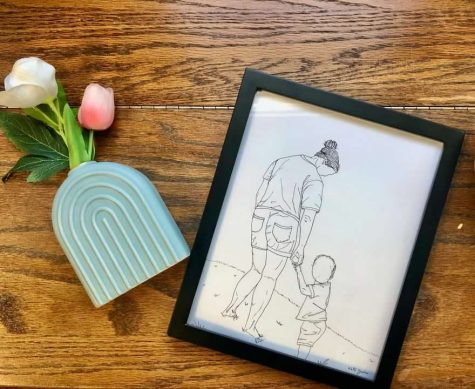 In addition to getting services at cheaper prices, when you buy from a student-owned business, you are also encouraging entrepreneurship. According to an article from Duke Sanford, entrepreneurship accelerates economic growth and industrial development. 
Senior and digital media major Karl Gabb is another Eagle entrepreneur who started Lekker Bru Media in 2016 after realizing there was a need for affordable video and photo content creation for small to medium-sized businesses. 
Gabb was born in Hermanus, South Africa, and his family immigrated to the United States in the early 2000s. Gabb grew up surrounded by South African culture, and this influence even inspired the name of his business. 
"Lekker Bru Media comes from the combination of 'Lekker' and 'Bru,' which in South African slang means 'Cool' and 'Dude,' and when combined are a form of expression," said Gabb. 
Despite the challenges of running a business in college, Gabb and Larrick continue to advocate for student-owned businesses and believe that encouraging entrepreneurship is vital. 
"Student-owned small businesses are extremely important to support because they are more often than not the building blocks for post college growth and expansion of said business," said Gabb.
"They say what goes around comes around, and I believe that extends to helping young local entrepreneurs," said Larrick. "There is a reason people call us 'starving artists.'"
By supporting student-owned businesses, you are allowing students to improve their craft and develop their business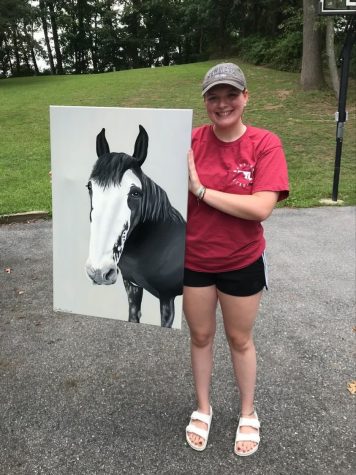 Not only does supporting student-owned businesses encourage entrepreneurship, but many times, students use their businesses as an opportunity to grow as a professional or get a head start toward their intended careers. Owning a business in college allows students to hone in on their craft, and helps them navigate after graduation.
Owning a business as a student can be an attractive addition to a resume, and you already have a portfolio prepared to show potential employers or future clients. 
Junior political science and Spanish major Katie Yoder values the business-related skills she has developed through her small business, Katie's Custom Prints. 
"I am so thankful for any order I have received along the way because it has helped me understand, on a basic level, things like customer service, balancing costs and profits and of course improving my art skills."
Offering a plethora of made-to-order art such as line drawings, custom cards and watercolor, Yoder launched Katie's Custom Prints over the initial quarantine in 2020.
"I was stuck at home and wanted to find a way to feel more productive while spending more time on my art, which I never have time for in my normal, busy life," said Yoder. 
Additionally, every professional starts as a beginner. This is one message Gabb hopes people understand about student-owned businesses. 
"People nowadays, especially the older generation, are extremely quick to dismiss someone who may not have the same qualifications," said Gabb. "The best way to gain experience is to have support. We all start somewhere."
Running a business, especially in college, is a tough task. Supporting student business owners motivates them to continue their craft.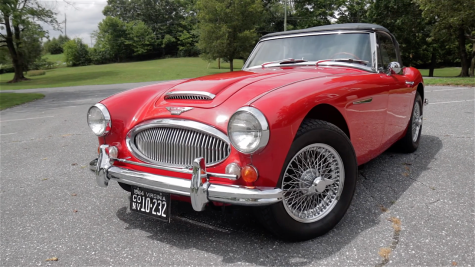 Between balancing school work, social life, extracurriculars and other commitments, it is hard to understand how students find time to run a side hustle. 
"To be frank, it's hard to maintain my small business while I've been a college student," said Larrick. "All of my commissions tend to take place over the summer when I have a generous amount of time to create instead of going to class or making lesson plans." 
For student-athletes like Yoder, extracurricular activities can easily get in the way of accepting and completing commissions. 
"It can definitely get busy," said Yoder. "I am also a student-athlete, so I usually take a brief hiatus when the end of the season comes to focus on our championship meet. It has been really fun getting back into orders lately now that ODACs is over."
Despite this, many student-owned businesses offer a positive outlet for students during such a busy time in their lives.

"There are times when it is busy, but working on orders is usually pretty relaxing for me and serves as a nice outlet from my homework or other stressors," said Yoder. 
Supporting student-owned businesses is a great way to motivate students to continue their dedication and efforts to their businesses.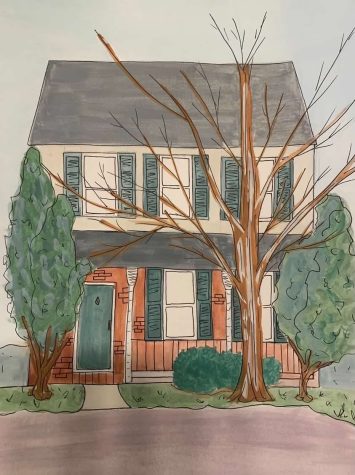 "My education has always taken the lead when it comes to deciding how I manage my time, and a majority of clients are supportive and understanding," said Gabb. 
At the end of the day, you are supporting what someone loves to do.
Ultimately, supporting a student-owned business is supporting someone's passion, which everyone should feel good about. Most student business owners plan to continue their business after graduation, even if they intend to join the traditional workforce. 
"My plans after school with Lekker Bru Media is to continue growing the business," said Gabb. "I recently accepted an executive producer position for a company based out of Clearwater, Florida, but like I said, I plan to grow the business on the side." 
You can feel good about supporting someone's passion, and the service or item they provided can serve as a reminder of the importance of buying from student-owned businesses.