Song Rewinds
Bridgewater students share their favorite song from their favorite artist.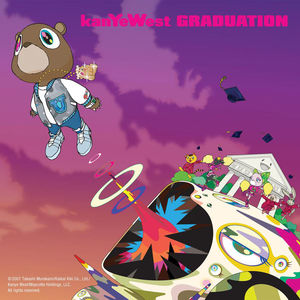 Bridgewater, Va.- Junior Mathew Ellis and senior Ben Riddle both share their favorite song from their favorite artists. With recommendations ranging from rap and Christian to folk and rock, these songs will appeal to a variety of audiences.
Junior Mathew Ellis could not pick just one song from his favorite music artist, Kanye West. His favorite songs from the artist are "Follow God" and "Can't Tell Me Nothing."
"My favorite artist is kind of controversial right now, but I feel like Kanye has the widest range when it comes to music. He can rap, sing and he also produces, so he has a lot of music accolades," said Ellis. 
"Follow God" comes from West's Christian album, "Jesus is King."
"I like 'Follow God' because it is from his 'Jesus is King' album. It is like a prayer, and it's him talking about his father and his relationship with God," said Ellis.
Senior Ben Riddle's favorite song is "All My Mistakes" by The Avett Brothers.
"All my Mistakes" is a song with many interpretations, however the central point is that our mistakes lead us to the person we are supposed to be.
"It's about the person that you were or the person that you're working to be, or it could be about a different person. There are a lot of different ways to look at it, and that is why it is so interesting and why it is one of my favorites," said Riddle.
With Kanye West ranked as the 28th most listened to artist on Spotify and The Avett Brothers pulling in nearly 3 million monthly listeners on Spotify, their respective music is available on all major streaming platforms.