Number of Residential Students Drops and Relocation Process Continues
Residence Life Shares Insight Into Recent Changes on Campus
Bridgewater, Va. – The number of residential students on campus has significantly dropped over the course of this semester, in part due to the relocation of all Crimson Inn and Daleville Hall residents. 
Coming into the Fall 2020 semester, 1,247 students were planning to live on campus. As of Wednesday, Sept. 16, there were 881 residential students on campus. 
The original number of residential students was recorded before the residency waiver was introduced in August. 
President David Bushman's email to students on Thursday, Sept. 3, two days after James Madison University announced it was moving to online classes, extended the deadline for opting out of campus residency and receiving a full residential refund to Friday, Sept. 11.
The relocation of Crimson Inn and Daleville Hall residents, announced on Wednesday, Sept. 9, also reduced the number of residential students.  
Suzanne Mullins, director of residential and community life, shared the primary reason for this relocation. "The period for quarantine and isolation is a lot longer than what was originally given to the state of Virginia. With the need for more space to quarantine and isolate students, we needed to create more space on campus to do this safely," said Mullins.
"We're doing everything that we can to make living on campus as comfortable as possible for students. We're working really hard to make sure that the spaces students are going into are cleaned, sanitized, ready to go," said Mullins. 
According to Ricky Reiss, assistant director of Residence Life, the relocation will result in 77 open rooms for quarantine and isolation. 
"We may have more choose to waive their residency this week; however, we believe the biggest 'surge' has already occurred," shared Reiss. "Now that the 100% refund deadline has passed for the general population, we don't anticipate seeing too many more taking that option.  However, any student can still waive residency at any time during the Fall 2020 semester, if they choose to. They will receive a partial refund, depending on when they transition off campus."
About the Writer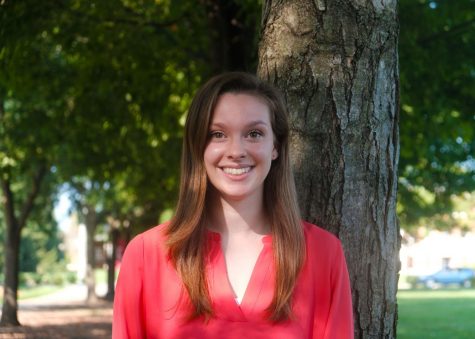 Samantha Hince, Associate News Editor
Professional Writing Major, Communication...