How Campus Police is Managing a "Rapidly Changing Environment"
Department Closes to Walk-Ins, Collaborates with Other Agencies for Safety Procedures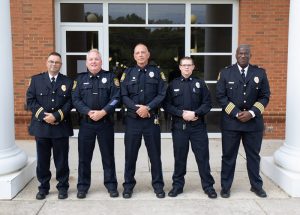 Bridgewater, Va.- First responders from the Bridgewater College Campus Police Department are trained to handle emergencies, making the pandemic a new, yet not unimagined, event.
Chief of Police Milton Franklin explained that the only differences brought by "this rapidly changing environment in which the virus challenges us daily" are that he used to have "open communication with college leaders and external partners."
For Assistant to the Chief and Communications Officer Tella Klein, her position has not changed at all despite the transition of most functions online.
Aside from working remotely a few days a week, where she has calls forwarded to wherever she is, her duties, and how she manages the calls, remains the same.
Klein praised the IT Center at Bridgewater stating, "They were proactive, and it saved employees and students a lot of frustration and heartache."
Their preparedness, said Klein, made for "a smooth transition…our IT Center has had this procedure in place for years and was ready to implement it to the community within hours."
For campus police officers, many challenges are surrounding the access to buildings, responding to individuals who may be infected and communicating daily situation updates from the Virginia Department of Emergency Management, said Franklin.
Franklin stated the department is "continually evaluating both what we've done and what additional steps we can take."
Because the situation has been "fluid," Franklin said the pandemic "has created a thorough fluctuation in planning as well as the continuity of college services, safe distancing, emergency response and…maintaining a safe work environment of the officers" based on local agencies' opinions.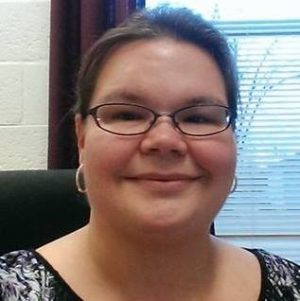 Among the most common questions Klein receives are if the Funkhouser Center is open, if people can fish at the pond before the campus entrance and if athletic fields can be used. The answer to all of these questions is "no" until further notice, due to the Virginia governor's orders.
She has also informed students they can park their vehicle on campus to get exercise, as long as it is not in reserved areas. Klein noted all questions regarding residence hall entrance should be directed to Residence Life.
While Franklin feels the pandemic has created "a new normal," he said of the future, "this epidemic is just peaking, and no one has fully understood what a response would look like in the next pandemic."
The department continues to collaborate with others across the state to address the spread of the virus, as many campuses and municipal agencies in Virginia are closed to walk-in traffic to practice social distancing.
Campus police officers remain patrolling campus grounds and buildings, said Franklin. The department on campus has been closed to walk-ins to prevent the spread of the coronavirus.