BC Softball Defeats Mary Baldwin in Doubleheader
Lady Eagles Offense Outscores the Fighting Squirrels 16-2 in Both Games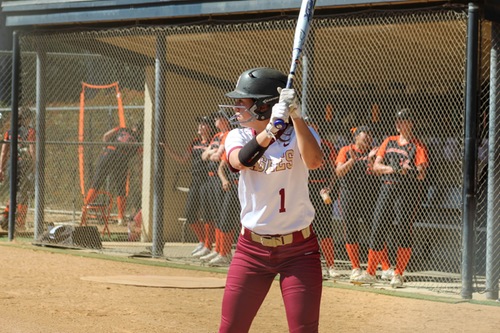 Bridgewater, Va. – The Bridgewater College softball team hosted Mary Baldwin on Tuesday, Mar. 15, and came into this matchup with a 5-5 record, but their play showed much better than a .500 record as the Eagles out scored the Fighting Squirrels 16-2 and outhit them 19-9 after both games were finished. 
BC came out swinging in game one as they scored seven runs in the bottom of the first inning. They went on to tack on an insurance run in the second to increase their lead to eight. Mary Baldwin was able to answer with a two run third, but the Eagles pitching circle was able to shut down the Fighting Squirrels offense for the remainder of the game. 
Bridgewater scored a run in the fifth and sixth innings to complete the big game one win over Mary Baldwin. 
Game two saw a much slower start than game one as both teams failed to score in the first two innings, but like game one – the Eagles relied on big innings to propel them to victory as Bridgewater had a five run third to go up 5-0.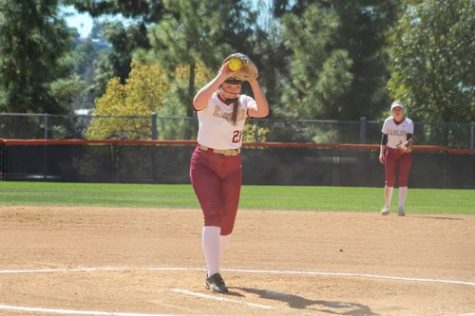 A part of that big inning, sophomores Jazmyne Smith and Sarah Wimer each homered. Smith's being a three-run and Wimer's being a solo shot. Wimer followed her next at bat with the same result to give the Eagles a 6-0 advantage. 
On the other side of the ball, the Eagles can give credit to first-year pitcher Samantha Martin after pitching the full seven inning shutout and only allowing three hits all game. 
Senior Tori Shifftlett, first-year Morgan Lucas, senior Avery Pinder and senior Kaitlyn Tirona all have two runs batted in while first-year catcher Erin Dameron had one run batted in. Sophomore pitcher Emma Killion got the start in game one and allowed two runs on three hits while striking out one. 
First-year pitcher Kearston Bruce and junior pitcher Brantley Swift combined to close out the final three innings, allowing just three hits to the Fighting Squirrels. Smith's three run homer and Wimer's two solo shots were the offensive highlights in game two and Shifflett had one run batted in. 
"Going into this game, our mentality was relaxed because of a familiar opponent, so we were ready to compete with Mary Baldwin," said Pinder. "Our team loves to be on the field to compete and our bond was strengthened off the field during the California trip, so I think this has helped our performance on the field and we hope to maintain the connections we have for the rest of the season."