Eagles Drop a Pair to Future ODAC Conference Foe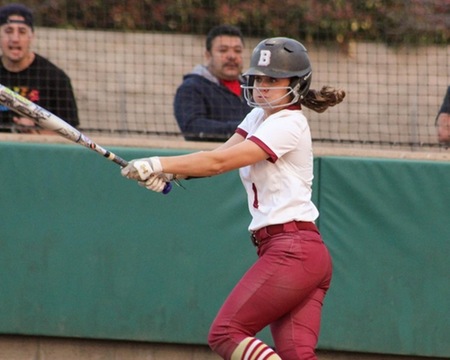 Bridgewtaer, Va. – The Bridgewater College softball team traveled to Danville on Thursday, March 24 to battle Averett in their final action before ODAC play begins.  
Game one saw just three runs scored between the two squads. It was sophomore Savannah Martin who took to the circle for the Eagles. She went six innings, giving up just three hits and an earned run. Martin also tallied a strikeout.  
For the Cougars, it was senior Hannah Thompson who went all seven innings. Thompson was able to battle around four walks, giving up just three hits and an earned run. She recorded three strikeouts and earned the win as the Cougars took game one 2-1.  
First-year Annaliese Franklin was the only Eagle to cross home plate in game one after she scored on a second inning sacrifice fly from junior Brooklynn Fridley.  
Unfortunately for the Eagles, the bats stayed quiet in game two as well. Sophomore pitcher Taylor Sullivan threw a gem for the Cougars en route to a double header sweep. Like fellow teammate Thompson did in game one, Sullivan went the distance giving up just three hits and no runs. She struck out seven as well, while giving up just one walk.  
For BC, it was sophomore Emma Killion who went six innings. She gave up eight hits and four runs, while also adding a strikeout.  
The Cougars took advantage of a BC error to plate three runs in the fourth inning, which was enough as they won the second contest 4-0 over the Eagles.  
With the losses, the Eagles fall to 10-10 on the season. 
The BC softball squad will get their first taste of ODAC competition for the season on Saturday, March 26. The team will host Randolph at Fulk Field – where they are 4-2 on the year.